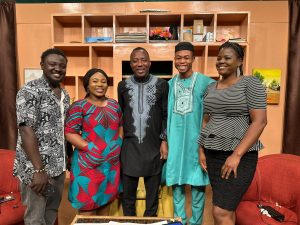 The presidential candidate of african action congress, Omoyele sowore in an interview with kaftan tv yoruba has said the leaders of the two major political parties can be likened to armed robbers. Speaking in Yoruba he said, "APC and PDP are parties managed by armed robbers".
Discussing why he wants a positive transformation for nigeria, sowore stated that nigeria is not complex to handle, it just needs a true and visionary leader
He said Nigerian leaders are not capable, physically and mentally fit to lead the country and it is left for Nigerians to take charge to decide and free themselves. "I am more capable and fit than all of these people combined. I have got the visions and the ideas. I'm on a mission. If people who have the ideas and leadership skills are not voted for, things would keep getting worse, says sowore.
On naira redesignation, sowore said those who are incharge of monetary policies are thieves. "Changing of naira cannot curb corruption, it's just to cause confusion and unnecessary drama. The money needed to be in circulation is over 2.7trillion and their capacity is 350 billion, that's where the problem is. The bank attendants are receiving less amounts of money while the bank mobile applications cannot send money because of the scarcity. Changing money to stop politicians from buying votes is false, Sowore stated.
Addressing his supposed relationship with Tinubu, the presidential candidate of AAC also for the umptenth time debunked the rumor of being an ally with the presidential candidate of all progressive congress, asiwaju bola ahmed tinubu. He said it was a cheap blackmail to taint his image.
The AAC presidential candidate has also commended NUC for giving students the chance to participate in elections. He maintained his position that the majority of voters identified as students, and it is right for them to be allowed to travel to vote. Had electoral voting been introduced, it would have been stress free, sowore added..
On employment and education, the AAC flagbearer said without power, industrialization is inevitable. " we have to generate enough electricity to be able to industrialize and create employment opportunities and also fund education adequately and fundamentally".