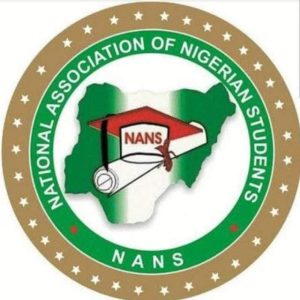 ASUU STRIKE: NANS MEETS ASUU PLEDGES SOLIDARITY.
National Association of Nigerian Students, (NANS), Southwest( Zone D), has pledged its support for the Association of Staff Union Universities (ASUU), in its ongoing strike action.
The leadership of the zone headed by the Coordinator, Comrade Adegboye Emmanuel Olatunji, popularly known as "Teejay", made this known in an official Press Release that was made available to the public in the early hours of 22nd of February 2022.
It should be recalled that the National body of the association, led by the National President, Mr. Sunday Asefon, had earlier threatened to mobilize students against ASUU, and to stall the progress of the demands of the Union.
Read below, the Press Statement:
The leadership of the National Association of Nigerian Students (NANS ZONE D) today, the 22nd February 2022 held an all important meeting with the leadership of ASUU LAGOS ZONE, basically over the ongoing one month warning strike embarked upon by its members across the Nation.

After much deliberations and intellectual engagement between both bodies , we assured the union of our solidarity and support in this titanic struggle. A major reason why we have considered to join our lecturers in demanding for their right is significantly the decay in infrastructure and social amenities across our universities thereby making teaching and learning process difficult for both the students and lecturers even as we are not unaware that their children are studying in diaspora.

As the most ideological zone in the apex students governing body NANS , we will mobilize machineries and our foot soldiers in solidarity with ASUU until the federal government meets all their major demands.

It's a sad development to know that Federal government has not been funding most institutions created, and have turned same to a means of embezzling funds, thereby making most of this universities to extort students due to the retrogressive nature of the Nigerian education sector, leaving school managements with no option than to source for funds by any means which includes charging students high to access the same education they got for free.

It is worthy of note that the agitation and demands of our lecturers include; funding for the revitalization of public universities, earned academic allowances, University Transparency Accountability Solution, and promotion arrears, others are the renegotiation of the 2009 ASUU-FGN Agreement, and the inconsistencies in the Integrated Personnel and Payroll Information System (IPPIS).

Finally, ASUU LAGOS Zone proposed that the only solution to the ongoing warning strike is amending the present law of university creations, adopting the system that supports that quality payment structure for educational workers, and adopting measures that must not further jeopardize the future of Nigerian Students but rather measures that prove and show the commitment that our leaders truly have our interest at heart.

Viva Aluta!

Comrade Adegboye Emmanuel Olatunji pka Teejay
Coordinator, NANS Southwest (ZONE D)