EKITI AND OSUN PEOPLE SHOULD VOTE THE PEOPLE'S CANDIDATES.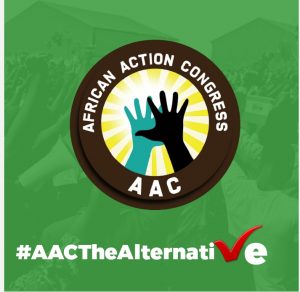 Ekiti people will be voting once again this Saturday. It is a task that is just onerous in four years. The people are made to vote for their destinies in the next four years, and sadly it has usually been rigged in favour of those who would turn back to be the chief oppressors of the people. But there is always a thousand year for oppression to thrive; the day of freedom would be so eternal!
The African Action Congress (AAC) appeals to Ekiti people never to vote amongst the three arms of the tree of bad governance and maladministration that has actually characterized the history of the legendary most educated people in the whole of Nigeria.  Why we have been turned to a land of wants, hardships, and insecurities cannot be understood if we do not vote out our old rulers. How long shall we continue to queue behind our enemies?
Our party will bring total freedom, digitalised and equitable economy, as well as massively industrialize our wealth of agricultural abundance. We must take our place in education, healthcare, and social welfare.
This is why we put forward two of our comrades as Governorship and Deputy-Governorship Candidates in the June 18th Gubernatorial Elections. Both comrades are :
Pastor Sam Ajeigbe (Governorship)
 and Alhaji Bello Rasaki (Deputy Governorship).
We count on Ekiti people to look beyond the immediate gains being offered by these *Agbalowomeris* and *Alonilowogbas* who continue to spit on the Omoluabi ethics by stealing and destroying our common wealth.
Signed:
Femi Adeyeye
National Publicity Secretary,
African Action Congress
14/6/2022