ASUU Strike: TIB Campus Wing takes position.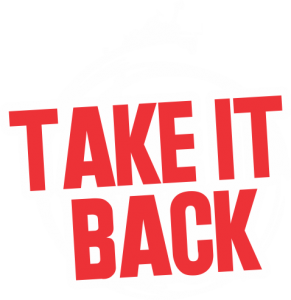 The Campus Wing of the Take It Back Movement, Nigeria, has accused the President, National Association of Nigeria Students NANS, Sunday Asefon, of embarrassing Nigerian students, following his Press Release, in reaction to the ongoing strike.
Mr. Sunday Asefon in his release, had threatened to mobilize students against the progressive actions of the members of ASUU. It should be recalled that, on Monday, 14th of February,  members of the Academic Staff Union of Universities, ASUU, commenced a strike action, in reaction to the failure of the Nigerian government to keep to the agreements between both parties.
In a Press Statement which was made available on the 15th of February, 2022, Mr. Damilare Adenola, the National Coordinator of Take It Back Movement, Campus Wing has however, made it known that the organization stands in agreement with ASUU on the decision made the Union made.
Read below, the Press Statement;
"ASUU Strike: Asefon Must Stop Embarrassing Nigerian Students; We Stand With The ASUU/FGN 2009 Agreements!

A Take-It-Back Movement (Student Wing) Press Statement

It was with sadness, although not surprising, that we received the news of the Academic Staff Union of Universities (ASUU) effecting a 1 month warning strike in order to force the Federal government to honor their previous agreements.

We have also read the statement of the acclaimed NANS president, Sunday Asefon in response to the 1 month industrial action, threatening to to mobilize students against the lecturer's union for taking a progressive stance in the interest of public education. As a pro-student organization, we wish to describe the statement as anti-student, anti-workers and a total embarrassment to Nigerian students, and our right to a well funded public education.

Take It Back Movement student wing stands strongly with 2009 FG/ASUU agreement, the essence of which was: (i) To reverse the decay in the University System, in order to reposition it for greater responsibilities in national development; (ii) To reverse the brain drain, not only by enhancing the remuneration of academic staff, but also by disengaging them from the encumbrances of a unified civil service wage structure; (iii) To restore Nigerian Universities, through immediate, massive and sustained financial intervention; and, (iv) To ensure genuine university autonomy and academic freedom.

Although, as apt as the 1 month warning strike action may be, it is our opinion that ASUU must follow it up with direct actions such as protests and picketing in order to further intensify the current pressure on the Federal government. Whereas the lecturer's union must not look away from the strength of solidarity waiting to be harnessed from the students' populace.

It is in line with the foregoing that we urge the entirety of Nigerian students to look beyond government propaganda against the strike action and pitch their tent with the ASUU's public education revitalization struggle for which they are its greatest beneficiary".

Damilare Adenola
National Coordinator.